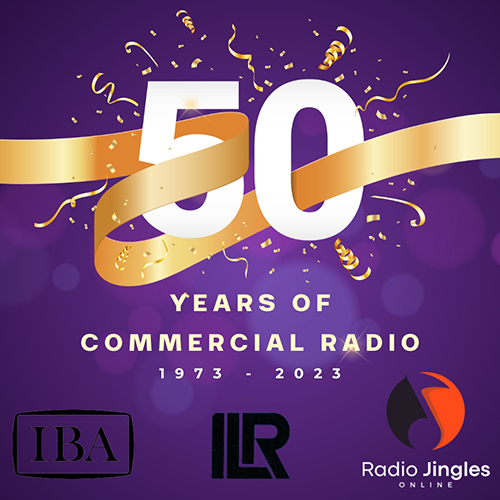 Today, 8th October 2023 marks the 50th anniversary of Commercial Radio in the UK (1973 – 2023).
LBC Radio 'London' was the first station to launch on 8th October 1973 with Capital Radio 'London following on 16th October 1973 with Bridge Over Troubled Water By Simon & Garfunkel being the first ever record to be played on Commercial Radio.
More stations soon followed with Radio Clyde, BRMB, Piccadilly 261, Metro Radio, Swansea Sound, Hallam and Radio City all taking to the airwaves.
---
AIRCHECKS
NEW: Ben's ILR Aircheck Mix #1 – 08 10 23
Stations featured include Chiltern Radio, County Sound, Essex FM, GWR, Radio 210, Virgin 1215 and many more.
NEW: Ben's ILR Aircheck Mix #2 – 08 10 23
Stations featured include Capital FM, Invicta FM, Sunrise Radio and many more.
---
JINGLES
Below is a great selection of jingle packages spanning the decades of Commercial Radio (it's hard to choose as there have been so many packages!).
IMPORTANT – Please check back as more packages will be added as Radio Jingles Online will be celebrating the 50th Anniversary of Commercial Radio for the next 20 days (ending 27th October)
**All audio is downloadable – enjoy**
---
DISCLAIMER: All audio featured on this website remains the IP of the respective companies and is protected under copyright.
---
---