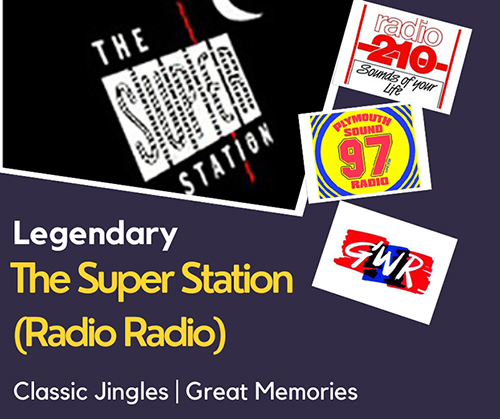 The Super Station aired between 1988 and 1991 between 10pm and 6am on a number of UK commercial radio stations including Radio 210/210 FM, 2CR, GWR, Radio Aire and Plymouth Sound.
Presenters included Jonathan Ross, Johnnie Walker, Bob Harris, Janice Long, Steve Davis, Jack Daniels (Rob Jones), Phil Kennedy, Diana Luke, NJ Williams, Gary King, Peter Grant, Chris Pearson, Jeff Cooper and many more.
The Super Station aired jingles from the WTRK/Electric 106 'Hot Hits' package produced by TM Productions (original demo below), along with sweepers from the legendary JR Nelson.
Below you will also find a number of The Super Station jingles that I had re-sung for myself back in 2021 by TM Studios.
---
DISCLAIMER: All audio featured on this website remains the IP of the respective companies and is protected under copyright.
---
NEW: TM Productions Mini Mix #32 – The Super Station (1988) (Hot Hits WTRK)
---
NEW: WTRK (Electric 106/Hot Hits) – Demo – TM Productions
---
NEW: Radio Radio (The Super Station) – Demo Cut 'Never Aired – TM Productions
---
NEW: JR Nelson Mini Mix #1 – The Super Station (1988)
---
NEW: The Super Station – Peter Grant (1990) – Demo – Sound Ideas
---
NEW: The Super Station – Hour Launcher Bed With Paul Phear Sweeper
---
NEW: Ben Atkins – Personal Jingles – Hot Hits (September 2021) – TM Studios
---