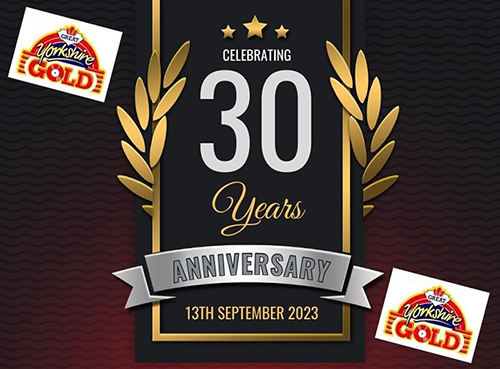 Great Yorkshire Gold first launched 30 years ago today on 13th September 1993 and ran until 1997.
Great Yorkshire Gold features some great mixes and demos of jingles produced by JAM Creative Productions and TM Century.
**All audio is downloadable – enjoy**
---
DISCLAIMER: All audio featured on this website remains the IP of the respective companies and is protected under copyright.
---
NEW: JAM Mini Mix #271 – Great Yorkshire Gold (1993) (Composite)
---
NEW: TM Century Mini Mix #65 – Great Yorkshire Gold (1993) (Composite)
---
NEW: Great Yorkshire Gold (1994) – Demo – JAM Creative Productions
---
NEW: Great Yorkshire Gold (1996) – Demo – JAM Creative Productions
---