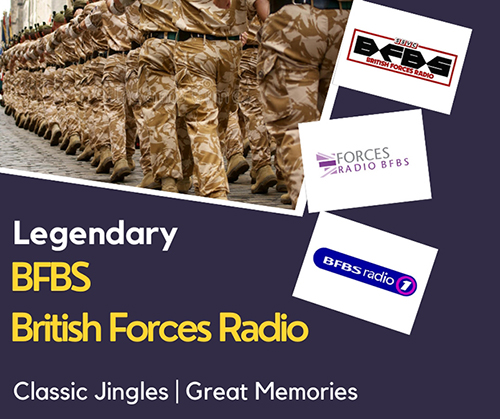 BFBS features some great mixes and demos of jingles produced by TM Productions, MMI, Reelworld and more.
**All audio is downloadable – enjoy**
Note: More jingle mixes will be added when they have been digitised.
---
DISCLAIMER: All audio featured on this website remains the IP of the respective companies and is protected under copyright.
---
NEW: Studio G Mini Mix #1 – BFBS
---
NEW: TM Productions Mini Mix #31 – BFBS (1984)
---
NEW: TM Productions Mini Mix #29 – BFBS (1986)
---
NEW: MMI Mini Mix #36 – BFBS (1989) (Custom & Composite)
---
NEW: BFBS (1992) – Demo – MMI / TM Productions
---
NEW: TM Productions Mini Mix #1 – BFBS (1992)
---
NEW: Reelworld Mini Mix #54 – BFBS Radio 1 (2002) (Key 103)
---
NEW: Wise Buddah Mini Mix #9 – BFBS Radio (2008) (Custom)
---
NEW: BFBS Radio (2008) – Demo – Wise Buddah
---
NEW: Wise Buddah Mini Mix #23 – BFBS Radio (2010) (Custom)
---
NEW: Wise Buddah Mini Mix #27 – BFBS Radio (2013) (Custom)
---
NEW: Wise Buddah Mini Mix #20 – BFBS Radio (2015) (Custom)
---