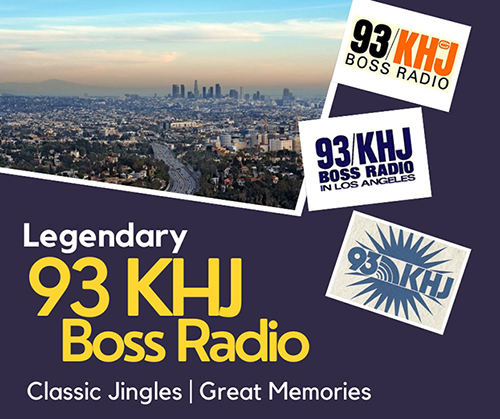 In April 1965, programming consultant Bill Drake crafted 93 KHJ's top 40 format. Drake hired program director Ron Jacobs who had created successful radio formats in Hawaii and California. The format, known as 'Boss Radio' featured a tight playlist and limited talk by DJs, although a few, such as Robert W. Morgan, Charlie Tuna, Humble Harve Miller and The Real Don Steele, were allowed to develop on-air personas. Other DJs from this era (1965-1980) included Roger Christian, Gary Mack, Dave Diamond, Beau Weaver, John Leader, Sam Riddle, Johnny Williams, Frank Terry, Johnny Mitchell, Tommy Vance, Scotty Brink, Steve Clark, Bobby Tripp, Tom Maule and Bill Wade
93 KHJ Boss Radio 'Los Angeles, CA' features some great jingles produced by Drake (Johnny Mann Singers).
**All audio is downloadable – enjoy**
---
DISCLAIMER: All audio featured on this website remains the IP of the respective companies and is protected under copyright.
---
NEW: 93 KHJ AM/FM Presentation (1968) Voiced By Robert W. Morgan
---
NEW: 93 KHJ – Drake Series 1 – Acappellas
---
NEW: 93 KHJ – Drake Series 1 – Additional Acappellas
---
NEW: 93 KHJ – Drake – Jock Announcers
---
NEW: 93 KHJ – Drake – News Logos
---
NEW: 93 KHJ – Drake – The History Of Rock & Roll
---