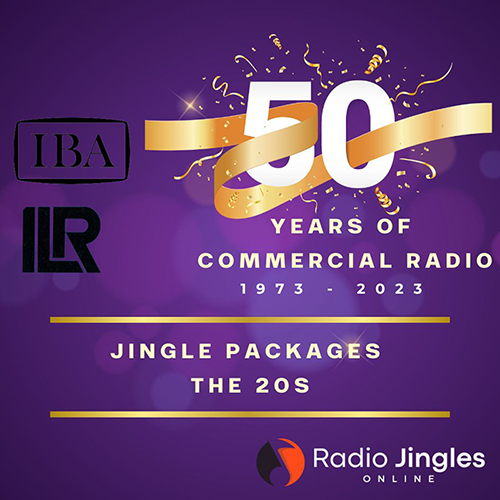 Radio stations today mainly use Reelworld and Wise Buddah for their jingles. Below are some great examples of 20s jingle packages.
IMPORTANT – Please check back as more packages will be added as Radio Jingles Online will be celebrating the 50th Anniversary of Commercial Radio for the next 20 days (ending 27th October)
**All audio is downloadable – enjoy**
---
DISCLAIMER: All audio featured on this website remains the IP of the respective companies and is protected under copyright.
---
NEW: Reelworld Mini Mix #60 – Capital (2023) (Custom)
---
NEW: Reelworld Mini Mix #51 – Island FM 'Guernsey' (2022) (Star Radio 2016 & Star Radio 2019)
---
NEW: Reelworld Mini Mix #57 – Radio Essex (2020) (Big FM)
---