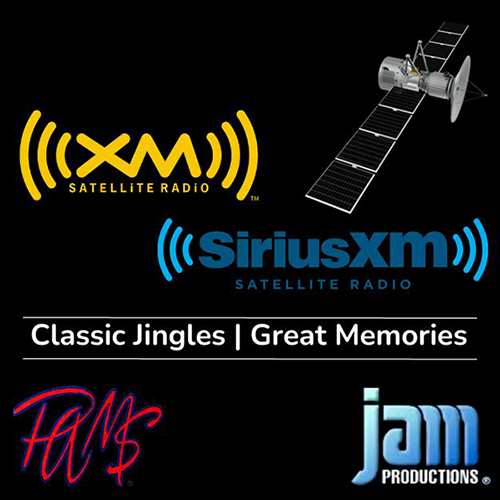 XM Satellite Radio (XM) was founded in 1998 and was one of the three satellite radio and online radio services in the United States and Canada operated by Sirius XM Holdings. It provided 'pay-for-service' radio, analogous to subscription cable television. It's service included 73 different music channels, 39 news, sports, talk and entertainment channels, 21 regional traffic and weather channels and 23 #play-by-play' sports channels. XM channels were identified by Arbitron with the label 'XM', ie 'XM32' for 'The Bridge'.
In late July 2008, XM and former competitor Sirius Satellite Radio formally completed their merger. On 12th November 2008, Sirius and XM began broadcasting with their new combined channel line-ups. On 13th January 2011, XM Satellite Radio, Inc. was dissolved as a separate entity and merged into Sirius XM Radio, Inc.
Sirius XM / XM Radio features a number of jingle mixes from JAM and PAMS.
**All audio is downloadable – enjoy**
---
DISCLAIMER: All audio featured on this website remains the IP of the respective companies and is protected under copyright.
---
NEW: JAM Mini Mix #163 – Holly Sirius XM (2012)
---
NEW: PAMS Mini Mix #16 – XM Radio '60s On 6′ – Part #1
---
NEW: PAMS Mini Mix #17 – XM Radio
---
NEW: PAMS Mini Mix #18 – XM Kids
---
NEW: PAMS Mini Mix #19 – XM Radio '60s On 6′ – Part #2
---