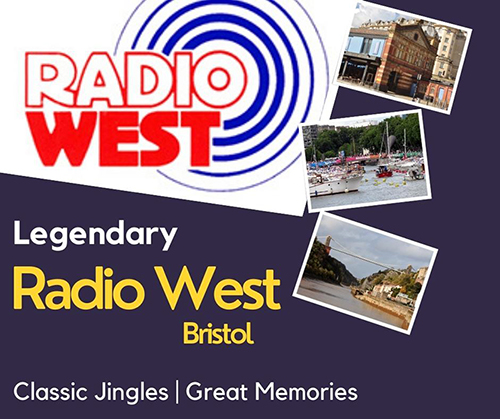 Radio West first broadcast to Bristol and the surrounding area from studios within the Watershed complex on Bristol's Harbourside via 96.3 FM and 238 MW/1260 AM on Tuesday, 27th October 1981.
Presenters included Johnnie Walker, Dave Cash, Roger Day, Trevor Fry, Dave Luck, Tony Kelly, Bryan Chalker, Mark Seamen, and many, many more.
Due to the financial climate, Radio West didn't make any profit since it started and it looked set to close when then neighbouring local station Wiltshire Radio made a formal approach to merge the two radio stations. The merger was approved by the IBA and was completed in September 1985. Wiltshire Radio then developed into GWR Radio (GWR Radio/FM page to follow in the coming months).
---
Radio West features some great mixes of jingles/liners from Bill Mitchell, David Arnold Music and TM Productions
**All audio is downloadable – enjoy**
---
DISCLAIMER: All audio featured on this website remains the IP of the respective companies and is protected under copyright.
---
NEW: Radio West Mini Mix (1981) – Company Unknown
---
NEW: Radio West On Bath Hospital Radio – Imaging Sampler (Early 1980s) – Company Unknown
---
NEW: TM Productions Mini Mix #26 – Radio West (1983) (Airworks)
---
NEW: TM Productions Mini Mix #41 – Radio West – The DJs (1983)
---
NEW: David Arnold Mini Mix #34 – Radio West (1984)
---