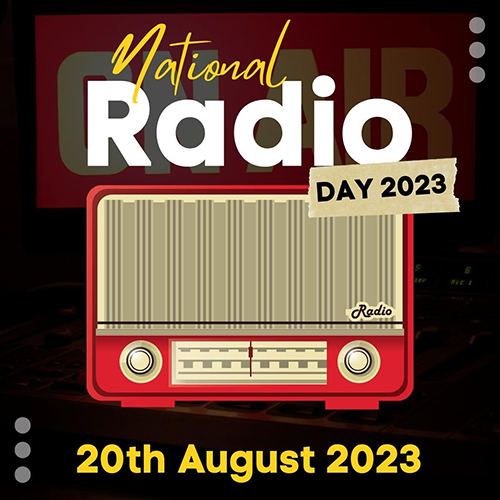 National Radio Day celebrates one of the world's greatest inventions and has been a great source of entertainment for years all over the world.
Enjoy a number of special jingle mixes below from some of the most popular jingle companies over the years.
Happy National Radio Day!
**All audio is downloadable – enjoy**
---
DISCLAIMER: All audio featured on this website remains the IP of the respective companies and is protected under copyright.
---
NEW: National Radio Day 2023 – JAM Mini Mix – 20 08 23
---
NEW: National Radio Day 2023 – PAMS Mini Mix – 20 08 23
---
NEW: National Radio Day 2023 – Reelworld Mini Mix – 20 08 23
---
NEW: National Radio Day 2023 – Thompson Mini Mix – 20 08 23
---
NEW: National Radio Day 2023 – TM Century Mini Mix – 20 08 23
---
NEW: National Radio Day 2023 – TM Productions Mini Mix – 20 08 23
---
NEW: National Radio Day 2023 – TM Studios Mini Mix – 20 08 23
---